-.-. --.- | -.-. --.- | -.-. --.- | -.. . |
-.- .- ---.. .-- -..- .-. |
PREP1234.com
All General Things Preparedness that You Might Consider for Your Tools and Supplies.
CONTACT US: support =at= knowledgepublications (dot) com
FOR THE STUFF ON CELL PHONES 100% Charged Scroll down to
CHARGING YOUR PHONES DURING
OUTSIDE THE USA & INTERNATIONAL
TRAVEL

Its on the BOTTOM 1/3rd of this page...
Corsair Flash Survivor Stealth USB 3.0 16GB USB Drive $24.99 *NEW*
Backup Backup Backup. This little USB Drive is in a metal cylinder with a cap that screws on water tight. This little thing can take a pounding, get immersed in water and still work (with the cap on). This is the perfect device to keep scanned copies of all of your important information, house deed, drivers license, passport, insurance paper plus probably all of your family photos and you can take all of that information with you to be displayed on a computer, a lapatop or your android type device (see below for cable). Sorry iPad people... you don't have a USB slot on your devices...so sorry.
EarlyBirdSavings USB A Female to MICRO B Male Converter Host OTG Adaptor Cable for Google Nexus 7 $5.96 *NEW*
Use this cable along with the Android App "Nexus Media Importer". It does NOT have to work on a nexus, it will work on any modern android tablet. Mine is Jelly Bean, see the Play Store for the versions that Nexus Media Importer will work on. I keep movies and TV shows off my tablet and when I travel I just plug in a USB drive into this cable and I watch the movies or TV shows directly off of the USB Drive without having to load and delete them from the Android Tablet. You can see pictures and PDFs with the same software and cable, so you can show your important documents to the insurance agent after your home has been blown away by some act of nature.
7-Day Sanctuary Candle $55.00 *NEW*
These church candles are the most awesome and simple form of back up or long term light you are going to get. It works with just a match, it works when everything else does not work or is broken. The candles cost about $4.58 each when bought by the dozen. Now get this, each ONE burns for just OVER 7 Days, 24 hours a day. But you only need it during the dark hours. So if that was only 8 hours a night then the candle would last for 21 days. It lights up a room well and you can read by it easily. Lets look at it in a different way, by the cost per hour of illumination. 7 Days is 168 Hours. $4.58 / 168 = 2.7 cents per hour of use. Now would you spent 2.7 cents per hour of illumination that always works and is so simple. IMPORTANT NOTE: if you are going to by church candles locally, they MUST MUST MUST have a 'Necked Top'. Look at the photo here or on Amazon, see how the top is closed a bit and IS NOT a straight wall candle. This holds the heat in and allows the wax to 100% melt so it burns smooth and clean all the way down the candle. Cheap dollar store candles or 'Jesus Candles' are about worthless because they do not burn clean all the way down like these do, so you get a candle trying to put out light through a coating of was on the glass.
14 Day Glass Sanctuary Light Candle (9 Per Case) $89.50 *NEW*
These are exactly the same as the above 7 day candles but they are larger and burn for 14 days. These are about $9.94 each and burn for 336 hours so they are about 2.6 cents per hour of use. If you wanted to leave a beacon in the window, this would be the candle. My experience with these is that they work, but I'd rather have two 7 day candles rather than one 14 day candle. You can light 2 at once with the 7 day candles for more light or multiple rooms, they are a LOT smaller and lighter. Plus the 14 day ones are really tall and harder to light when the wax burns down towards the bottom, but they are neat and they do work. If you can't decide, get the 7 day candles.
Rocket Mass Heaters: Superefficient Woodstoves YOU Can Build $18.00 *NEW*
I have 7 hours of video on 4 DVDs on how to make a Rocket Mass Heater at http://www.RocketStove1234.com/rmh.htm but some people want a book, so here is a book on the subject. These are the most efficient way of heating with wood. The combustion temps are much higher than in an ordinary wood stove and there is multiple layers of heat exchange to get all of the heat out of that wood before it goes outside. These also burn very cleanly with hardly any smell, let alone no smoke at all. Many rocket stoves do not even make a 'wood smoke' smell. For more details on this or if you don't know what an Rocket Mass Heater (RMH) is then go watch the promo video for the DVD at the link above.
Automotive Fire Extinguisher w/ Automobile Mounting Bracket $18.34 *NEW*
If you are forced to leave your home and you are mobile in your vehicle, you might be in a spot where you are spending the night in a tent, or outside in a cold environment where you'll have a camp fire of some type going. Well the last thing you need in a disaster is for a fire to get out of control or for something to catch fire that you don't want to catch fire. Putting out an unwanted fire is not an easy thing, and a simple little fire extinguisher like this makes the problem a lot simpler to solve. This is a good item to have MOUNTED in your vehicle someplace handy. An ounce prevention is worth a pound of cure.
reCAP Mason Jars Pour Cap - Regular Mouth SILVER $7.99 *NEW*
This just seemed so simple and a great idea. Once you open a jar of something canned, you can close it and pour out as much as you want and seal it back up with a snap. Also turns any mason jar into a water jug. Although people might think your mason jar of clear liquid is moon shine. Hey, if you want to know how to make moonshine, or alcohol fuel, which would be liquid gold in any disaster, then go to http://www.iMakeMyGas.com
CUT RESISTANT GLOVES-100% KEVLAR®, Heavy Weight Textured Blue Latex Coated,large, (1 pair) $9.17 *NEW*
What is the #1 preparedness item to have in your kit or storage or tools?? Its a very good pair of leather or Kevlar Gloves. Why?? Because they instantly turn your hands into super tools. Hands can now do a lot more work without getting sore, blistered or cut. Imagine homes collapsed by a tornado, earthquake, hurricane or straight line winds and you need to help dig people out, or try to rescue your family. A heavy pair of gloves now allows you to handle boards that are broken and sharp, many with nails or screws coming out of them. Lift ragged pieces of concrete with safety, use a shovel for hours without getting blisters. Disasters are filled with bacteria and limited medical assistance. If you are working in the filth and you get your hands cut or blistered they are likely to become infected and sore infected hands can leave your hands useless for heavy work. Listed below I have two pair of Kevlar gloves which are suppose to be great especially when you are working with a knife, to prevent you cutting yourself, but also a pair of heavy duty leather gloves are below.
Reliance Products Hassock Portable Lightweight Self-Contained Toilet (colors may vary) $19.80 *NEW*
Sanitation during a disaster is a BIG THING. Most important things to have are: #1 Clothing (heat), #2 Water, #3 Sanitation. You are going to have to go multiple times a day. This unit has an inner splash cover and a bucket that comes out for easy disposal. Its designed to keep the contents inside where they belong. If you do not have excellent sanitation and a good way to clean yourself you WILL get sick. Probably a stomach ailment, diarrhea, vomiting etc... Read the following items below for more great tips.
Luggable Loo Utility Portable Toilet $24.55 *NEW*
This was at one time one of my favorite items for sanitation, but it does not seal liquid tight like the toilet above does. However it is the essence of simplicity and it will do the job quite good. Make sure its lined with a heavy trash bag for easy disposal. My best advice is to only defecate in the Luggable Loo and to urinate else where. Urinate into a bottle or bucket or outside. You can add dirt or soil or kitty litter to the luggable loo and make your own version of a kitty box. Keep a stick handy to cover your contents and you'll have an almost smell free toilet. You can dispose of your urine anywhere outside, your defecation needs to be buried well away from your house. Read below for more sanitation tips.
Reliance Products Bio-Blue Toilet Deodorant Packaged (12-Pack) $6.99 *NEW*
If you are going to urinate and defecate into the same 'toilet' then its really going to stink, just like a pit toilet. So you want to add some chemicals to it. I use to add iodine saturated water, but you can no longer get iodine crystals, so that leaves you with either bleach, which takes up a lot of room for just a little bleach (its only 5% bleach, 95% water), and what works better is the blue toilet chemicals just like this product. its designed to stop the bacteria growth that makes nasty smells and to provide an odor freshener for what little odor there might be left from the act itself. At about 50 cents each, its simple, stores forever and works when you need it to. Read below for more sanitation tips.
Reliance Products Double Doodie Plus Large Toilet Waste Bags (6-Pack) $11.95 *NEW*
There are things to do at the start of a disaster and things that you do once its been going on for a few days, or a few weeks. They are not always the same. You can be VERY VERY busy at the start of a disaster (a book in itself). These are double layer toilet bags for the above toilets OR for your normal toilet. They have a gel in the bottom to prevent odors and a double seal at the top so nothing will spill when you go to take outside and bury it. You can use these bags, or a trash bag with or without the Toilet Deodorant above in a regular toilet at home. First thing you need to do is to flush the toilet to get rid of the water in the tank, then you need to use a cup and or a sponge to get ALL of the water out of the toilet bowl. Then you can place your bag inside the toilet bowl and use it like you'd use the toilet only you are going to have to use the litter box method I describe above or the chemicals.
Ultimate Survival Technologies BlastMatch Fire Starter $18.60 *NEW*
Why do people want magnesium and flint (really ferrocerium rods) and want it as a back up to matches and lighters? Because when matches and lighters get wet they generally don't work. These fire starters work even if they get fully wet. What you need to do is create some very HOT sparks and use those to catch some tinder, cotton balls, cloth, or magnesium shavings on fire so you can build a very good fire to warm yourself or dry off. If you just walked/swam across a river this device will still work. Of ALL the 'flint' and 'sparking' devices I have never ever found one better than the blast match. It makes a SHOWER of very hot sparks. This is so simple to use, NO KNIFE needed. You just squeeze and push down, that's it. Its so bright it will leave spots on your eyes for a few seconds. The trick to using ferrocerium rod is that you SCRAPE DOWN it with a knife or other object INTO your tinder to light. You do NOT 'chip' and 'hack' away on it like the idiots on Survivor do it. By the very design of the Blast Match, it scrapes all the way down and it will light your fire.
Zippo All In One Kit (Lighter/Fluid/Flints) $12.00 *NEW*
/What is the #1 most simple and easy to use fire starter out there? Magnesium? Fat wood? Birch Bark? Nope, its lighter fluid in a metal can. It seals water tight, and you can use as little or as much as you need, and you can spray the fuel exactly where you need it and in the right amount. Lighter fluid lights PERFECTLY with any ferrocerium (flint) rod and striker (scraper). So while you're buying the lighter fluid, you might as well buy another way of starting a fire, and that is with a zippo lighter. Heavily water resistant and wind proof.
Single Can, Zippo Fluid, 4 oz can $4.90 *NEW*
This is the smallest can of lighter fluid I can find, its small, its in a pocket easily, right the right size for an emergency kit, will light many fires, so get your small cans for your kits here.
Zippo Lighter Fluid 12OZ. $8.72 *NEW*
/Maybe you have a kit at home, for emergencies at home and you want more than 4 ounces of lighter fluid then here is a nice 12 ounce can of lighter fluid for starting fires around home. The 2x4's and boards from someone else's destroyed house make great wood for a fire.
Zippo 6 Genuine Flints $1.70 *NEW*
Zippo says that with daily use you have to replace the flint every few weeks, other information says they are suppose to last for 1500 lights. If you've seen a zippo lighter 'spark' it throws a hell of a spark, so its got to be eating up a fair amount of flint with each turn of the wheel. Its not a small spark like on a bic lighter, its throwing a long bright spark from the flint wheel to the wick to be ignited, which is a lot harder than lighting a bit of butane right next to the flint wheel like on a bic lighter. The safe thing to do is to have plenty of extra flints so buy them up now while they are cheap.

6 Value Pack of Zippo lighter Wicks and Flints Sealed Packs $5.89 *NEW*
Zippos do NOT have to have their wicks replaced often but if they do, here are 3 new wicks and 3 new 6 packs of flints for you. If you are planning on using your zippo as a long term source of fire in a disaster, then this is one of the packs that you want to have, buy this, then buy a lot more flints !!

United Scientific Supplies BPB002-pk/3 Eye Dropper (Pack of 3) $2.03 *NEW* UNLIMITED ZIPPO FUEL for CHEAP !
Want years and years worth of Zippo Lighter Fluid CHEAP ?? Coleman Fuel, also called Coleman White Gas (NOT Gasoline you Moron!!) works great in Zippo lighters. HOWEVER it is a royal pain in the rear end to fill up a zippo lighter from a gallon can of Coleman fuel, so what you need is some of these GLASS Eye Droppers. That way you can pour the Coleman fuel into a cup, use the eye dropper to fill the Zippo, and then pour the fluid from the cup back into the Coleman fuel 1 gallon can. Coleman Fuel was used by all of the GI's in WWII for their Zippo lighters. There was plenty of Coleman fuel available because that is how they lit up their command centers and big tents, they did not have electric generators running lights like we do today. At one time BBQ charcoal lighter fluid would work but it DOES NOT work anymore. They changed the formula of the BBQ fluid to make it less flammable and safer to use and now it will NOT work in a Zippo. Coleman fuel is about $12.00 / gallon (1/10th the price of Zippo fluid) at Wal-Mart. Coleman fuel is expensive online because of shipping costs for shipping a flammable liquid. So go get it at your local camping or Wal-Mart store and save and have years of fuel for your Zippo.

Nichia 300 Lumens Extreme LED Lantern $35.50 *NEW*
Why do I suggest this lantern? Read on, its not what you think. The lantern has high, medium and low. On high it is 300 lumens (very bright) and it will last for 32 hours on high. If you know me then you know that I tell you brighter is not better. This lantern on high is TOO BRIGHT, what is awesome about this lantern is the LOW mode on it. It puts out more than enough light for doing tasks close to the lantern, making sure you can find your way around a room etc... but the killer feature is that it runs for 830 hours on low mode on 3 D cell Alkaline Batteries. Using 8 hours a night on low mode the batteries will last for 103 days. Now that is a light you can leave on all night long.
Duracell Coppertop Alkaline Batteries $17.83 *NEW*
D cell Alkaline batteries have 7 times the energy of AA alkaline batteries. They can be stored at room temperature for 10 years and in 10 years they will still have 85% of their original energy. The expiration date on batteries does not mean they are dead, it means they are at 85% of original capacity. No matter how much junk you read on the internet, NEVER EVER freeze or refrigerate batteries. EVER. I spoke to the #1 Chemist at Duracell about this years ago and he verified the facts that the batts are formulated for ROOM TEMPERATURE storage for maximum life. I ALWAYS suggest that ONE of your radios at home and one of your flashlights should use D Cells. They just have such an outstanding life.
Energizer Ultimate Lithium AA 36 Batteries $58.55 *NEW*
The #1 Lithium AA battery to use is Energizer. The #1 Alkaline Battery is Duracell. The #1 rechargeable NiMH battery is the Sanyo Enloop which you can get at http://www.Solar1234.com The AA lithium are the lightest AA battery on the market, they are the most expensive, they have the most power of any AA battery and they perform in the deep cold very very well, and they have the longest shelf life (20 years). This is the cheapest you are going to get them for is with this Amazon deal, 36 AA Lithium batteries for less than $59 is a bargain.
Mr. Heater Portable Buddy Propane Heater $81.99 *NEW*
The #1 thing I get asked about is power/electricity during a blackout, the #2 thing I'm asked is about heat for the home, room or person in the winter time. This heater is designed for indoor and outdoor use. I has several safety sensors in it. If tipped over it will turn off and there is an oxygen depletion sensor in it as well and it will turn off the unit if its in a sealed up room and it burns too much oxygen. In fact, this sensor is so sensitive, you can't use this heater above 7000 ft because it will just turn itself off from the lower oxygen. It puts out 4000 BTUs on low and 9000 BTUs on high. It will run off of either a 1lb green propane bottle ( 2 hours on high, 4.5 hours on low ) or the BIG thing, the real advantage is that it will run off of a BBQ Propane tank, up to 40lbs in size. A standard BBQ tank is 20 lbs, 35 and 40 pound tanks are twice as big and more economical. I HIGHLY suggest you use the hose below with BBQ tanks for supplemental heat in your house. This will heat a ROOM, not a house. Heat the person, not the house.
Mr. Heater Portable Buddy Carry Bag $27.10 *NEW*
/Want everything in one spot and ready to go for your heater? Then get this carry bag for the Mr Heater Buddy Heater and it will hold the heater and the hose and other items all in one place. If you are one of those 'neat' people than this is for you.
Esbit 11.5g (0.4 Ounce) Ultralight Folding Titanium Stove for Use with Solid Fuel Tablets $12.61 *NEW*
/My favorite stove I use is just a propane stove, but that weighs 1-2 pounds. This Esbit stove weights under 1/2 an ounce. Which is a lot better for a 'get home bag' or emergency kit. If you don't know what an Esbit stove is, they are world famous for being the lightest, smallest stove available. They use a single square of fuel that burns for about 15 minutes. What is it you really need to do the most in the field? Its heat up a cup or can of water. That is what this stove will do, it will even boil it. Click on the photo to see all the photos on Amazon of this item. This is made of Titanium.
Esbit Ultralight Folding Pocket Stove with Six 14g Solid Fuel Tablets $9.99 *NEW*
This is the more famous and well known format of the Esbit stove. Fuel tablets are stored inside and the sides pop up to hold your cup or pot or can. The fuel tablet goes in the middle. Some people even stuff out the tablet and then reuse it again later. They burn about 15 minutes. This stove of made of steel sheet metal.
Smittybilt Receiver Tow Hook $14.99 *NEW*
If your vehicle part of your emergency kit, do you think it can get stuck somewhere, well if you have a pickup truck with a Reese hitch on it you can put this into the hitch and now you have an instant tow hook to attach Recover Straps, winch cables, come-alongs or anything else to help get you unstuck.
CSI Winch Receiver And Shackle Combo $29.46
This works exactly the same as the above toe hook but it has a shackle that comes out when you pull the pin. Either one will work, its just better to get one that suits the recovery equipment you have or are going to use.
Keeper 30' x 4" Recovery Strap $22.32
This is a recovery strap, this one is rated for 20,000 pounds of pull. We would use these when we were off roading with Jeeps. When one got stuck (like in mud) we'd hook up the "snatch strap" between two vehicles. Initially one would just try to pull the other out, if that failed then we'd let the strap go slack and get a good 10 feet of a running start and 'snatch' the other vehicle out of the mud. What happens is you actually stretch the strap when you snap it and then it acts like a rubber band and collapses and in doing so it pulls the stuck vehicle out. This is a 20,000 pound one that is more than good enough for vehicles and light trucks. This strap is about 1/2 the price of the 30,000 lb one below.
Security Chain Company 30' Yellow Premium 2" Inline Ratchet Strap with Wide Handle Ratchet and Flat Snap Hooks $32.28
This is really a 'tie down' strap for holding a load in a pickup or on a semi truck. It only has a load rating of 3,300 lbs, so why do I have it here. Well its got a simple ratchet on it that allows you to crank on the strap and to pull it in. Many times if you are just stuck in some snow or some ice 3,300 pounds is more than enough to get you out of the spot that you are in. Can even be used as a light duty recovery strap between two vehicles, but like I said, its better suited for light duty work like on ice and snow. This device can ALSO be used to connect a 30,000 pound recovery strap to a tree, just loop it through eye of the recover strap and around the tree MULTIPLE times, crank it down tight. Can also be used to connect your come along or 'Hi Lift Jack' to a tree or other sturdy object so you can winch on your stuck vehicle.
Hi-Lift Jack 48" Hi-Lift X-TREME Jack $100.94
This Jack comes in lengths up to 60" if you desire. It can be used with the items below to lift your vehicle up and out of a problem, like being hung up on a rock or a high spot of ground and it can lift from the bumpers, tires and other places. Plus it can be used with (optional accessories) to act as a come along and to pull horizontally on your vehicle instead of lifting vertically. This is one serious piece of rescue equipment, you really need to see the photos on Amazon to get a good idea of the power and flexibility of this item.
Hi-Lift Jack Off-Road Base $37.18
If your jack is on soft ground, sand or mud, you'll need this base to increase the foot print of your jack so it does not push down and into the ground
Hi-Lift Jack Bumper Lift $24.84
This works with the above Hi-Lift Jack, what it does is allow you to hook onto your heavy duty METAL bumper and to lift the vehicle by the bumper with the jack.
Hi-Lift Jack Lift-Mate $33.63
This works the same as the above bumper lift but this is designed for hooking INSIDE the wheel or wheel rim of a tire so you can lift the vehicle from the tire. Great if you are stuck on some rocks and you need to lift the vehicle to move the rocks out of the way.
Coast HP1 Focusing LED Flashlight $9.99 *NEW*
Coast is one of my favorite brands of flashlight. They are higher quality than maglight (but maglight works just fine) This is an Every Day Carry (EDC) item that I have been carrying for over 8 years. I carry the older version of his coast light daily. This one works with a lithium 14500 lithium battery OR a Alkaline AA battery, NiMH AA battery or AA Lithium Battery. Max out with the 14500 battery is 220 lumens, 92 lumens with the AA Alkaline and 68 lumens with the AA NiMH battery. This is truly a flexible light that you'll use daily and keep in the pocket of your pants.
BIC Classic Lighters Cigar Cigarette MAXi Lighter Full Size (QTY 12) $14.95 *NEW*
These are FULL SIZE Bic Lighters. BIC Lighters are the highest quality lighters on the market (for a regular flame disposable lighter). I personally talked to a US Navy Seal, who also became a Seal Team Instructor, they carried BIC Lighters as their PRIMARY method of starting a fire. Yup, a simple bic lighter, why? Because it works every time. What they would do is they would take 1 Bic lighter, vacuum seal it and then carry it with them when they traveled and even dived under the water. They could be under water for over 24 hours, and at a depth of 33 feet or more. If they had a situation where they needed to start a fire, they just cut open the plastic and use the lighter. It would be 100% dry in the vacuum seal even if it was under water for days. YES.. there are lighters on Amazon at 1/5th the price, but read the reviews, they are UNRELIABLE and BREAK or FAIL. Would you pay $1 for a lighter when you really needed to start a fire? Darn right you would. Get the BIC Lighters. Full size Bic lighters will 'burn' for a total of 60 minutes. That's 3600 one second fire starts.

BIC MINI Lighters (QTY 16) $14.96 *NEW*
These are the SAME high quality bic lighters but they are the mini lighters, very small ones. These are PERFECT for EDC (Every Day Carry) you can keep one on your person or in your pocket and never even know its there. When you get to the Amazon Page, click on the 16 or 50 for these mini lighters. These will burn for 30 minutes. Small and the right size.

Iroda MJ-300 MICRO-JET Cordless Refillable Butane Torch $15.95 *NEW*
Despite the description on Amazon saying it runs off of a special 'fuel cell', which is a fancy name for a container of butane, if you zoom in and read the package it says it runs on a DISPOSABLE LIGHTER. Yes. This is one of my favorites for starting a fire. I've owned versions of these for 20 years. So while the BIC lighter is GOOD, and will start a fire quickly. This starts the fire in less than 1 second after pushing the button. The Bic lighter is a yellow flame, this is a blue flame torch, running off the butane of the Bic. Its light weight, sturdy and will keep your lighter dry. If you get the wheel or the flint wet in a 'normal' lighter it will NOT SPARK. That is the only draw back to a butane lighter, its that you have to keep it dry. Last time I looked, a blue version of this was also on sale at Walmart in the automotive section.

Gerber E-Tool Folding Spade with Serrated Blade $41.78 *NEW*
[Yes, there are cheaper folding spades out there from SOG (surprise) and other companies but read the Amazon feedback, they are all JUNK. Read the feedback on this one and I think you'll be happy having to buy something only ONCE and KNOWING that it will work for you when you need it. Whether you're stuck in the snow or need to dig a cat hole while camping or in the bush, this will work for you when you need it.

SOG Specialty Knives & Tools Tactical Tomahawk with 2.75-Inch Steel Axe Blade and Black Ballistic Nylon Sheath, Black Finish $29.65 *NEW*
This darn thing is famous, yes, I own one. Its an all around wonderful tool and weapon. A hatchet is one of the most feared weapons out there, throughout history. Its one thing to brandish a knife, its a whole another level of fear to brandish a hatchet. Its a great camping tool, survival tool and weapon. It will strike fear in your trees as well as people. The Tomahawk was used extensively in Vietnam by US Troops, this is the modern updated version. One thing people fear, its one thing to try to throw a knife, it might or might not fly and stick, but people never want to see this thing being thrown at them. Mel Gibson used a pair of Tomahawks to decimate some British troops in the movie The Patriot.

UST Marine Hear Me Whistle (2-Pack), Yellow $2.97 *NEW*
No one can hear you scream in space and no one can hear you scream on the planet earth much beyond 100 yards. A whistle will cut through the back ground noise and let people know where you are and or that you need assistance. Especially if you are buried under rubble after a tornado blows down your house around you. These whistles are darn simple, darn light and darn inexpensive and have high ratings. As someone said on Amazon it, "Sent my cat running."

Platypus Platy Water Tank $34.95 *NEW*
I carry one of these when I travel, it holds 6 liters of water, but you can also get it for less cost in 4 liters and 2 liters. When I fly, it rolls up taking up hardly any space, when I arrive at the hotel, I fill it up with water. So now I have my own emergency water in the hotel. You'd know why if you've ever been in a situation where the hotel lost its power because of a thunderstorm or sand storm (haboob in Phoenix AZ on a 100F Summer day). Before I fly back, I empty it, roll it up, and away I go. Just don't mess with the 'ziploc' zipper on the thing. Just leave it factory sealed and use only the water spout and you'll be happy.

MSR 10 Liter, 2.5 Gallons Dromedary Hydration Bag $40.50 *NEW*
This comes in 2 liter, 4 liter, 6 liter and 10 liters. 10 Liters !! I own one of these, I think its the 4 liter version, 10 liters was not available at the time. This thing is total 5 stars on Amazon. I like the clear feature and the handle of the Platypus but this is more durable. I think I'll be switching to a 10 liter version of this item for when I travel (read the platypus above). Of course, the smaller versions are a lot more inexpensive, and they are on the same link as this one. So just click and take a look at it. I think you'll be impressed. This thing is very very durable. Its made with Cordura fabric and has a plastic liner on the inside, where as the platypus is just plastic. Each one has its own application. Pick the one that best fits what you need to have done.

BudK Swiss 20 Liter (5 Gallons) Black Water Bag $19.96 *NEW*
This is Swiss Military Surplus, so while its available on Amazon, GET ONE OR MORE. It holds just about 5 gallons of water. If you are a 'bug out' person who has to leave in a wild fire, flood or other situation then this is for you to go into your car. You need to carry your own water with you and this will do it and in a quantity that is useful. Its fabric based, has dual handles to make carrying 42 pounds of water easy with an easy to use spout.

Goal Zero 14101 Luna USB LED Stick Light $8.15
T

his IS the LED USB Stick I have in the photo above on the book Full Black by Brad Thor. Its a nice little USB LED light stick and it works very well. It plugs into any USB socket and lights up. It'll light up a good part of a room and the area you are working on very easily. This is a full 1 watt LED stick, which is MORE than enough. It bends and moves and stays where you put it, its a nice way to take advantage of "USB Energy" from either a computer or a USB battery I show above. NOTE: DO NOT Go Crazy for "Goal ZERO" products. As much as I'd like to make a few pennies from you buying a bunch of Goal Zero solar stuff on Amazon GOAL ZERO IS NOT Harris Approved. They are way over priced and the solar stuff is just not needed. So yeah, this light stick is nice, but do NOT go and buy Goal Zero batteries and solar panels and such... much of which is GIMMICK GIZMOS that WILL FAIL YOU when you need it the most. I'm the ONLY one who will tell you this, anyone else would just tell you to buy it so they make a few pennies.
Coleman Sportster II Dual Fuel 1-Burner Stove $49.95
I have several versions of this stove, I have the exponent (no longer available), the one with a separate bottle / burner and this one. This is the easiest and must rugged of all of them. This is as keep it simple as it gets, this runs on Coleman Fuel ($20 / gallon now) and it runs on regular unleaded gasoline of any type, and don't give me any E10 BS!! It runs on it just fine and always will. Its small, compact and just the right size. Despite all of the warnings, if you are careful to NOT tip it over this runs inside the house just fine. It burns clean after its lit and heated up. You might light outside and then take inside. If you are stupid, don't buy anything that uses fire.
Coleman Filtering Funnel $7.57
ON ALL of the Coleman stoves, the 2 burner, 1 burner, single burner, dual fuel lanterns etc... its a PAIN IN THE REAR END to pour fuel into that little hole, GET THIS FILTER unless you want to spill fuel !! If you have a gallon or more of fuel, pour a pint or less of it into a DEDICATED glass jar or cup, something you'll never use for food again, and then pour from that item into the funnel and into the stove or lamp etc... DON'T SPILL GASOLINE !!!
Coleman 2 Burner Dual Fuel Compact Liquid Fuel Stove $89.99
For cooking at home, with gasoline, there just is not a stove I love more than this one. Its solid, won't tip over, a proven design. This style stove and tank dates back to 1954, although Coleman was making stoves in the 1930's. It lights quick and easy, it will make a bit of a stink when starting up for 30 seconds or less, but in an emergency you can use this inside. NOTE: NEVER EVER FUEL ANY LIQUID STOVE INSIDE. Fill it up OUTSIDE. Let ALL spilled fuel FULLY evaporate or you'll catch YOURSELF on FIRE as well as burn down your house and your family and zombies in it. Look, "Coleman Fuel" is hardly carried anymore, and then by the quart and not the gallon. It soon will be gone, along with Coleman mantles for lanterns because of LED's. Lawsuits from morons will probably force Coleman to stop making these stoves someday soon. So if you want one, buy one or more of them NOW. I'm not joking.
Coleman Two-Mantle Dual Fuel Lantern with Hard Case $78.95
I have shown you every single way to have electricity and to power your house from your car and generator and to run LED light bulbs and CF bulbs etc... but 2 is 1 and 1 is NONE. If your entire battery system ends up being dead (from stupidity or accident or act of God) then you better have a backup. If you have stored gasoline as I taught you, and you have a gasoline stove, or stoves, then its only smart to have a source of light that runs on the same stored gasoline isn't it ?? Plan to fail or fail to plan, the choice is yours. Redundancy and 2 is 1 and 1 is none is NOT just having 2 of something, it may very well be having 2 completely different ways of doing the same thing, like lighting. Method 1: Harris Battery System, multiple inverters, multiple LED lights and power from your car. Method 2: Coleman Gasoline Fueled Lantern Method 3: Catholic 1 Week Candles (necked glass, never straight walled)

Coleman #21 Instaclip Mantles: 2-Pack, $4.01
These are not always on the shelf of walmart and the sporting goods store anymore. Most walmarts do NOT even have 'fuel' lanterns any more...just LED ones. Mantles are something that you will tell your children about, they will not be around for long. They DO last a long time, unless you BUMP or bang or jostle the lantern or you touch the mantle with a match when you are lighting the lantern. So you really want extra mantles... at least 12 to 24 of them for your lantern, depending on how much fuel you have stored. When you are in the store, LOOK for mantles and let me now if I'm wrong, they are getting hard to find. There are 'stories' that Coleman might not even be making the mantles in their own factories, but off shore, I've not been able to confirm this. What good is all that fuel and a lantern if you don't have mantles??

Coleman PefectFlow 1-Burner Stove $23.88
Since I'm showing you gasoline stoves and such I better tell you the truth about stoves. If you are just starting out in preparedness then this is all you need. A single burner propane stove. So darn simple, so darn cheap, and works off 1lb bottle of propane from Walmart. If I only had 1 or 2 months of food, especially if I lived in an apartment, one or two of these would be all I would need, and in this case, 1 burner would be fine. Its durable as heck. Will run on HIGH for about 2 hours on 1 bottle. Will boil a quart of water in about 4 Minutes. 120/4 = 30 quarts of boiled water. 2 Quarts / day / person means have 2 to 3 bottles of propane per person per month of food storage. This also might be part of your 2 is 1, 1 is none, 3 is a guarantee system. 1: Rocket Stove for Cooking. 2: Coleman Stove on Gasoline 3: Coleman Stove on Propane. Why a coleman stove when you have a rocket stove? Rocket stove is NOT an inside item, not in a Modern USA house anyway, 3rd world mud hut is a different story plus it might be raining and all your wood outside is wet.

Coleman One-Mantle Compact Propane Lantern $23.99
Well if you have propane bottles and a $24 propane stove you better spend $24 and have a light that works off the same fuel as well. I actually HATE 2 mantle lanterns. MY Coleman dual fuel lantern is a 1 mantle (not available anymore). I think 2 mantles are too bright. Its not 2 is 1, 1 is none. Its if any of the 2 mantles fail, you have to replace the mantle. Its twice the risk and too much light. ONE mantle is MORE than enough light for an entire room. This light is just so darn SIMPLE. One bottle, one valve, one mantle and lots of light you can turn up and down. It is what I keep in the emergency box for my wife, if the power fails, the flashlights fail, the battery bank fails and I'm not home.
These MANTLES are NOT the same mantles as the ones on the ABOVE Coleman Lantern. You need THESE MANTLES for THIS LANTERN.

NOCO ID220S 6V-24V 125 Amp Battery Disconnect Switch $6.81 *NEW*
Don't want a dead battery ?? Do you have a vehicle that just sits for a long time, you backup vehicle or bug out vehicle. Well you can keep a charger on it all the time or you can get a battery disconnect switch for it like this one. This goes on the negative terminal of a top post battery and by turning the know it will disconnect the battery from the vehicle circuits. Most modern vehicles have 'parasitic' loads, the engine computer is the most common, and it draws a little bit of power from the battery all the time waiting for you to hit the 'open button' on your key fob. This will drain your battery in 4 to 6 weeks and you'll end up with a dead AND DAMAGED battery. Maybe even a permanently dead battery if you leave it dead long enough. This item is for a TOP POST battery, if you have a GM vehicle with a SIDE POST battery cables on it then you need this side post disconnect switch HERE.

Coast HP1 Focusing LED Flashlight 220 Lumen $16.99 *NEW*
Coast is an even higher quality flashlight than maglight is. This flashlight will run off of 1 AA Alkaline(1.5 volt) or 1 AA Lithium (1.7 volts), 1 NiMH (1.2 volts) battery or one 14500 lithium (3.7 volts) battery. Its brightest with the 14500 battery, but you won't complain about the light from the AA Alkaline or AA NiMH batteries. I have 14500 batteries below along with a HIGH quality charger. You want a GOOD charger and not a cheap one. If you want an Every Day Carry (EDC) flashlight GET THIS ONE. I've had a 1AA Coast flashlight in my pocket every day for over 10 years. I use it all the time. All of my previous coast flashlights like this cost $40 each. This one is $10 and is better than all of the previous versions. Get this light, its awesome. Its listed as being over 200 lumens with the 14500 battery. More than bright enough. If you use this light with 1 AA rechargeable
NiMH battery it would be GREAT for the kids. !!!

Nitecore NL147 14500 Battery, 750mAH $9.20 *NEW*
There are a LOT of 14500 batteries in Amazon and they say they have up to 2000mah of capacity and they are not. There are lots of 14500 batteries cheaper on Amazon and they are not worth it. Last thing you need is a cheap Lithium Rechargable battery that lacks basic in the cell protection. Its a long story, but take my word on it. Get these. The 14500 and 18650 batteries are pretty much the same, just different sizes. Here is a video of an 18650 exploding from a short. http://youtu.be/ZTzEHsJVZhA Overcharge of either of these batteries CAN do the same thing as the short circuit IF there is no protection in the battery. The cheap batteries have no protection in them and can start a fire in your house. News Story about house fire started by Lithium Ion Batteries: http://tinyurl.com/qg9f2f3 CNN Video about iphone burning a man. iphones use the 'same' lithium ion batteries as you see here. http://tinyurl.com/kubd7s9

Smart&Cool CREE XML T6 LED Flashlight 5 Mode Zoomable Torch $7.99 *NEW*
This is just a brain dead simple 18650 flashlight. There is NO NEED for the 1000 lumen lights. 300 is more than bright enough, so is 200 lumens. Both are damn bright. Yes, the 18650 batteries I want you to buy are expensive, but the charger for it (Nitecore above) is more than affordable and so is the flashlight. You can't tell by the photos but the 18650 flashlight is physically significantly bigger than the 14500. The 14500 is EXACTLY the same size as a AA battery but its 3.6 volts. The 18650 is about the size of a male human index (pointy) finger. The description says its 1600 lumens, but its not, its a stupid number war on Amazon, but its damn bright.

Nitecore SRT5 Detective (Black) 750 Lumens XM-L2 T6 LED Variable brightness Flashlight/searchlight, Red/Blue secondary strobe with Genuine Nitecore NL186 18650 2600mAh Li-ion rechargeable battery, Nitecore i2 intelligent Charger, and 2 X EdisonBright CR123A Batteries $99.95 *NEW*
Ok..here is a combo pack. it comes with a charger (the i2) and it comes with batteries as well a flashlight holder, DC and AC cables for the charger ( you don't get a DC cable with the i2 above) and it comes with what is considered one of the highest quality flashlights available. This is a 750 lumen flashlight, and unlike a lot of the hype and "numbers war" this is a real 750 lumen flashlight. One of the BIGGEST reason I love this light is that it has a ring near the top and you can turn the ring and it will go from brightest to dimmest, its linear, no clicking needed. On its lowest setting, just under 1 lumen, is all you need for the most basic stuff around the house and the 18650 battery will last for over 400 HOURS !! on this setting. So you can use the flashlight to search for a lost child (750 lumens) or you can use it to read a book (1 lumen) and this light does it all. Click on the link to see a large photo of all of the stuff on Amazon.com If you are a professional who needs to use a bright flashlight, then this is the one for you. Of this item and the 6 above it, I own them all and the info I am giving you is from my 1st hand experience of owning and using these lights. I actually own most of everything you see on all of the 1234 pages.


Energizer Trail Finder 7 LED Headlight $14.93 *NEW*
THE FLASHLIGHT FOR YOUR KIDS !!
Most of you know I'm not a big fan of energizer, but they have it 100% Correct in this 7 LED headlamp. Its has red LEDs and lots of bright white LEDs for near and far, it has 4 different modes it switches between and it has a REAL PHYSICAL SWITCH. So when its OFF, it is really OFF. Its not 'on' but drawing a small amount of current waiting for you to press the 'on' button. That is called a 'soft on'. This head lamp has a HARD Switch that turns stuff 100% on or 100% off. It has low light mode for long battery life and it has a LIGHT 'EM UP mode for plenty of light NOW. Its made for contractors so its durable as heck and can take a beating. Its water resistant so you can wear it in the rain, but no go swimming with it. It does run on 3 AAA batteries. I wish it was AA's, but its does not. So make sure you get some of the Eneloop AAA rechargeable batteries above. This is an excellent "Small Light" and the bright mode is good, but not quite emergency light bright, but close. This is the PERFECT light for your kids. It runs on rechargeable
batteries so they can fall asleep with it on, just charge the batteries the next day in the PowerEx charger below. Its very durable, drop proof, water proof, spill proof, easy for little hands to operate, but you might have to open it for them to get to the batteries. its NOT TOO bright so it won't hurt their eyes like many of the extreme flashlights will do today. I believe all kids should have their own flashlight that they play with and use before and during a disaster so they are 100% familiar and comfortable with hit. Make recharging the batteries the kids responsibilities so they have a sense of accomplishment.

Powerex MH-C800S Eight Cell Smart Charger $54.95
This is by FAR my favorite charger, and its a premium one and it does not GOOF UP. It charges each battery individually, so you can put in 1 battery, 2, 3, 5, 7 or 8 at once. When you put it in, it starts to charge it. It takes about 1 hours to charge one battery, but you can charge 8 at a time. 8 in 2 hours is about as good as 4 in 1 hour for me. Also, there is an LCD display for each battery, so you know when each one is charged. There IS a more expensive version of this one that does charge all 8 in 1 hour BUT THIS one here is my favorite. The 1 hour charger has a huge power supply that comes with it. This one has a nice small 'wall wart' power supply.

(12 AA Batteries) PANASONIC NEW 2100 ENELOOP 12 Pack AA Ni-MH Pre-Charged Rechargeable Batteries $34.94 **NEW**
Panasonic bought the Sanyo Enloop Batteries. A Good thing! These are now the 4th generation of the batteries and take 2100 charges instead of the 1500 the Sanyo 3rd Gen batteries did. BUY THESE BATTERIES. DO NOT buy the eneloop charger they have. I don't like it. Get the PowerEx one above. DO NOT by the eneloop "XX" batteries, I have not put those though the ringer like these ones. I have exhaustively tested the eneloop batteries for years on my lab bench and in all of my personal gear. They are the batteries I carry the most. These eneloops can be charged and used up to 2100 times each. That's a lot of charging. They have the PERFECT chemistry for a AA NiMH battery. You can trust and depend on these. DO NOT buy the Energizer brand of NiMH batteries, they all STINK and are antiquated NiMH technology. Shame on the pink bunny.

ZTS Computer Controlled Pulse Loading Mini Battery Tester $42.00
This is probably the most important tool on this page. This lets you see how much energy is left in your AA, AAA, C or D NiMH or Alkaline Battery. This is NOT some 'dumb' battery checker. This is the smartest one on the market. All of those 'meter' battery checkers just check the voltage and that is NOT a real way to check a battery State Of Charge (SOC). To really test a battery you need to see how much current it can deliver, this lets you know how much active surface area of the battery is reactive and left. This tester 'tugs' on the battery to measure its current ability. Its also called Pulse Loading. When this thing says you have 80% of your battery, you can bet on it. When it says its near dead, its there. I have been using this line of battery checkers since 2005 and it travels with me everywhere I go (when I travel). What good are batteries if you can't tell which ones are good and which ones are bad.

Tenergy V-9688 Super Universal LCD Battery Charger with USB Port $28.99 * NEW *
This charger does AA to D cell size, plus 9 volt batteries. I do NOT like it as much as I do the POWEREX AA/AAA charger above. I only use this one for charging D cell batteries, and it can take a good 8 hours, more or less depending on the state of charge of the battery, to charge up D Cell NiMH batteries. Again, if you are just starting out, get the Powerex above and the Sanyo Eneloop batteries, if you really must have D cell batteries than get the batteries above and this charger. It'll make a good backup AA charger for you as well in case you break, bash, smash, flood your other one. 2 is 1, 1 is none.

| | |
| --- | --- |
| | Rockstone Power 3000 Watt Heavy Duty Step Up/Down Voltage Transformer Converter - Step Up/Down 110/120/220/240 Volt - 5V USB Port - CE Certified [3-Year Warranty] $109.99 *NEW* This transformer changes either 120 volts AC into 220 volts AC or 220 volts AC into 120 volts AC. Its a step up or step down transformer. I'm putting this here because someone asked about running a 240 volt well pump from a 2000 watt 120 volt inverter style generator (like a Honda EU2000i) and the good news was their well pump was ONLY 1000 watts (1KW). This is a pretty small well pump and if its really this small then the 2000 watt generator and this 3000 watt transformer should easily power the well pump. I HAVE seen this done. I have had customers do this on their cabin in the woods, they sent me many photographs and told me the whole story. It DOES work. Many well pumps, especially deeper ones, are 2, 3, 4 and more KW well pumps. For these, you are better off buying a regular generator that has a 240 volt output built into it and not use a transformer. Note: I put this here for the answer regarding powering a 240 volt Well Pump from a 120 volt Generator. This is NOT something you take on an airplane as you fly around the world. |
CHARGING YOUR PHONES DURING
OUTSIDE THE USA & INTERNATIONAL
TRAVEL
IMPORTANT: Read below about the difference between
an 'adapter' and a 'converter' when it comes to plugging in
120 Volt USA Items into 220 Volt International Plugs
(220 Volts & 240 Volts are basically the same)

This section was created because of a Question called into the
expert panel on The Survival Podcast for me (Steven Harris)
This is a link to the Question and Answer
CLICK TO LISTEN HERE

Poweradd™ 50W 6-Port Family-Size USB Desktop Charger for iPhones, iPads, iPods, Samsung Tab 2 3 4, Galaxy Series Phones, Smartphones, Tablets and More $19.99 *NEW*
This charger takes either 120 volts AC (USA) or 220 Volts AC (Rest of the World). You just need an adapter and NOT a 'converter' to use this on 240 volts. This USB Charger has 4 ports LARGER than 2 AMPS and 2 ports at 1 amp. This is a little power house of a charger and I have this. It works awesome. Its great if you have a bunch of people at home that all need to charge up their phone and or tablets at the same time. If you just want one adapter, than this one is it. If you were traveling and all 6 of you were in a hotel suite, this would make your charging easy, so you did not have to find 6 outlets for 6 peoples chargers. Make sure you get a 6 pack of the 1 foot cables below to go with it. Note: 3 people, each with a phone and a tablet would also fill up this charger. We have a lot of electronics today when we travel and USB is the way to charge them.

iClever® 6-Port 50W 10A USB Desktop Fast Charger / Travel Wall Charging Station with SmartID Technology for iPhone 6 plus, 6, 5S, 5C, 5,4S; iPad Air 2, Air, Mini3, Mini; Samsung Galaxy S5 S4 S3, Note 4 3 ; Nexus; HTC One, 2 M8 and more - Black $24.99 *NEW*
I have the one above, but it looks like I need to get this one. It has 6 ports ALL at 2.4 AMPS. So if you really need the power, this is probably the newest one to get. Again this adapter chargers your USB Device regardless of it being plugged into 120 Volts or 220 Volts.

Maxboost Atomic S External Protective iPhone 5S Battery Case / iPhone 5 Battery Case with Built-in Kickstand - Matte Black / Black (Apple MFI Certified, Fits All Versions of iPhone 5 / 5S - Lightning Connector Output, MicroUSB Input ) [100% Compatible with iPhone 5 / 5S on iOS 7.0+ , Strengthened MicroUSB Input Port, No Signal Reduction] $39.95 *NEW*
**READ ME** I like and use external USB batteries (like the Lime Fuel Battery Below) for charging my cell phone if I forget to charge it, or I am using a lot of power in the day, the reason I like these integrated cases is for traveling because they are wrapped around the phone and you can't loose it, you don't need a cable. They are not much bigger than the phone. External USB batteries are good but this is better especially for travel. I always have a significant amount of battery for my phone or tablet when I fly and travel because if my plane get stuck on the runway I have plenty of battery for reading, watching videos or a movie. However if you are on vacation and take a lot of photos and videos and using data this will be an excellent back up that will last you all day long.

This phone case & battery is for the iphone 5 or 5S ONLY. I got this case for my wife because she NEVER charged her phone at night and was always low on battery. Now she does not have that problem. Its got a 2400mah battery so its about 120% the size of the iphone battery. When your iphone battery gets low, you just press the button on this battery and it starts to charge your phone. When your phone gets over 90-95% you turn off the battery. Plugging in a charger to the battery will charge BOTH the phone and the battery at the same time. The charger is a USB Charger and not your apple charger. So if you are in a foreign country and you loose your charger, this makes it easier to find a replacement. The case protects the phone as well, my wife has dropped it several times and it protects it just great. Its no 'otter box case' but its a good case.

Below I have cases for the iphone 5C, iphone 6, 6 plus and for the Samsung Galaxy S4 and S5.


Hyperion Samsung Galaxy S4 5800mAh Extended Battery + Black Back Cover (Compatible With ALL Samsung Galaxy S4 Models and Carriers, NOT compatible with S4 Zoom, S4 Mini, S4 Active) $24.95 *NEW*
This is the phone I Steven Harris own, a Galaxy S4. Samsung is unique in that the battery can be replaced just by removing the back cover. So what you do is take out your normal size battery from your phone and you put in this much larger 5800maH battery and then they have a new back from the phone for you that takes the larger battery. Plus the these batteries are a lot cheaper than the ones for the iphone's. I am VERY hard on my phones (and watches) and I drop the phone all the time so I have a supreme protection Ballistic Brand case on it. It protects everything. However next time I go traveling I am going to add this battery to my phone so I have the extra power as I'm flying or in the airport. I won't really be dropping the phone in those situation, plus this does have some drop protection on it. This battery is 5800mah, if you want one that is 7800maH then get this one: http://amzn.to/19HGxgz

USB External USB Battery Pack 15,000mAh 5V/2.1A (Black Limefuel Lite LP200X) Charger $19.95 *NEW*
*** FAVORITE *** Currently this is my FAVORITE external USB Battery. Its got two 2.4 amp ports for you to plug into, even has a white LED for light (2 is 1, 1 is none). One of my FAVORITE things about this battery is that it has a digital display on the front that tells you the EXACT percentage of energy left in the battery. Most batteries just have 4 dumb lights that light up to give you an idea of how much is left. I love to be able to look at this and see that its at 100% State of Charge (SOC). This battery has been tested by myself and numerous friends. One of them got this battery 6 months ago, left it in his truck, jWhen your phone needs a charge, just plug it into this and it will dump current into your phone and charge it up pretty quickly. We're talking this battery can charge some phones 8 to 10 times!! If you are going on a week long back pack hike, don't take no damn worthless solar panel, take this battery. its 1/4th the price, 5 to 10 times the energy of your piss power solar panel and it works day and night, rain or shine and will end up weighing less. You fall and break your leg in the woods and find out your cell phone is dead and you are under the trees (in the shade) and you just try to get out your solar panel to charge your phone. You'll be bear bate !!! This you can trust your life on this. IF you are an extreme sports person or rugged outdoors person or back packer, there is a waterproof, rugged version of this battery at http://amzn.to/1NCCn6G If there is going to be a bunch of you who are going to use the same battery, and you need to charge 3 phones at once instead of 2, then get this one here: http://amzn.to/1GNou5E


ADAPTER VS CONVERTER ? Read or Suffer or Die.
We're taking about you, a person from the USA, who has stuff that works on 120 volts AC traveling someplace in the world where the power is probably 220-240 volts AC. In most cases, if you plug a 120 volt item into 220 volts it will instantly burn up and catch on flames. It will be dead forever and try to take you with it.

However there are more and more electronics (some laptops, most all USB Chargers) that will work on any voltage from 110 Volts AC to 240 Volts AC. No switches, no anything, just plug it into either and it works.

ADAPTER
So What is an adapter. An adapter just changes over the pins. You can plug an adapter into the funny looking outlet in France and it will have a regular USA socket on the outside.

READ ME !! This ONLY changes over the connector !! It does NOT change over the voltage.

That USA outlet you are looking at plugged into the wall in France has 220 volts coming out of it !!! If you plug in a device (like a USB Charger) that you have verified takes 110-240 volts AC then you are FINE to plug it into your USA looking outlet that has 220 volts coming out of it. Its usually written on the charger in very small print. Get out the reading glasses.

*IF* you plug in a 120 volt ONLY device into 220 Volts

it will either blow the fuse on the adapter (if there is one) or it will instantly catch fire or it will blow up in your face and then catch fire. Plugging a 120 volt only device into 220 volts in generally an instant disaster.

CONVERTER
A Converter will be slightly bigger, or a lot bigger, than an adapter and it will be heavier. It has a transformer and electronics in it and it CONVERTS the 220 Volts AC from the wall in 'France' over to 120 volts AC and gives you the same USA outlet that you see at home and you can plug all of your stuff into. Don't be STUPID. If you have a 100 or a 300 watt CONVERTER then DO NOT go and plug into it your 1200 watt hair drying or curling iron. Just because it plugs in does not mean it will work. If you are going to Europe and want a curling iron go buy one over there for $20, because a converter for this high of wattage can weigh 30-40 pounds and cost $100!! That is not something you want to take in your check in luggage.
MOCREO® Universal World Wide All-in-one Safety Travel Charger Wall Charger Adapter Plug Built-in 2.1A Dual USB Ports - Safety fuse Protection (Black) $17.80 *NEW*
This is an adapter, and its one of my favorite types, adapter before this one required you to carry a lot of 'ends' that you plugged into it and then plugged into the wall depending on what country you are in. If you loose some of the ends, well it sucks to be you. There are no 'ends' to loose on these. The different 'pings' or 'prongs' slide out with a slide lever, one on each side of the unit. It has plug into the wall pins for USA, UK, EU and AU/NZ. This will cover you 90% of the places in the world you go. China uses the same plug as AU. South Africa seems to be different and Israel seems to be different. Russia uses the EU plugs. Before you travel to the middle east, Africa or East Asia, double check that these pins on this device will work for that country. I KNOW that the TOP of this adapter, where you will plug in your USA device that works on 220 volts AC does NOT look like a USA adapter but this is what is called a UNIVERSAL adapter. The USA spades will plug into this. This is not just good for USA people traveling to EU etc...but EU etc... traveling to the USA. Although I am going to HIGHLY suggest you get the USB Chargers I have listed below, for a variety of reasons, this ADAPTER does have 2 USB Chargers built into it. 2.5 amps TOTAL power output. I want you to use the USB Chargers below and NOT depend on this charger BUT this does give you 2 is 1, 1 is none redundancy. You just never know what gets lost or left behind in a hotel room, or stolen. If you get this MAKE SURE you get some of the Tri-Cube Adapters (BELOW). This device even has not only a fuse in it, but a SPARE FUSE holder in it. Make sure you get the fuse specs and go and buy 6 to 12 more for your trip. They are small and take up no room.

SEE this item charging 4 USB Devices from 2 Chargers and charging a Microsoft Surface at the same time in Italy HERE.

[Most Powerful] iClever® 4.8A 24W Dual USB Ports Travel Wall Charger with SmartID Technology, Foldable AC Plug $12.99 *NEW*
This is a full power 4.8 amp charger, with 2 ports, so it will deliver a full 2.4 amps to each port for the fastest charging of your tablet and or smart phone. Its about as small its going to get for a charger of this amperage and the neat thing is that the plugs on it fold up so it won't snag on stuff in your luggage or get bent. Its nice and compact. This USB Charger will handle any voltage from 110 volts to 240 volts AC. So you CAN plug it directly into the ADAPTER above that is plugged into the 220 volt foreign outlet where ever you are. If you are 1 person, you should have 2 of these, if you are 2 people traveling, you should have 3. If you are 4 you should have 5 or 6 total. Crap gets broken or lost and your cell phone is your lifeline.

[Fast Charging] iClever® 18W/3.6A Max Dual Port USB Car Charger $8.99 *NEW*
If you are traveling to Europe, you might not be renting a car or have one but I would still take a 12 volt car charger with me. You never know when you might end up in one and have to charge your cell phone. Its just so darn small and cheap its stupid to not take it. This charger has one 2.1 amp port and one 1.5 amp port which will do you fine. Read more that I have to say BELOW about 12 volt charging and why you want it especially if you are going to 3rd world crap holes. Note: If you are in Europe or the USA and the power fails over a large area, you just found yourself being in a 3rd world crap hole and you are going to be happy that you can recharge your cell devices from any 12 volt battery or car you come across...so keep on reading. It takes me hours to write this stuff so you might as well read it. I put in a lot of stuff that you'd never think of.

Aukey 48W/9.6A 4 Port USB Car Charger Adapter with AIPower Tech Designed for Apple Android and Many other USB Powered Mobile Devices(Black) $16.99 *NEW*
This 12 volt charger is a little bigger, but if you have yourself, the wife, and 2 kids or more in the car, than this will recharge all 4 of you at the same time. Make sure you get PLENTY of the USB Cables I have below. You'll want some 1 foot ones, 3 foot and 6 foot ones, maybe even a 10 footer to reach all the way to the back of the vehicle. If there are multiple of you in a 3rd world crap hole and you have to depend on 12 volt charging, that I'll address below, then this will be one of the chargers you will want with you. Its suppose to do 2.4 amps on all 4 ports. Note: As you will see when I talk about the USB Meter below, it is NOT common to get a full 2+ amps out of a USB Charger. Most I've gotten is 1.5 amps with the best cables, the best charger and my phone near dead. Things charge a lot faster at 1.5 amps in a 2.4 amp port than they do at 0.5 amps that most of you are use to charging at, but don't realize that's what you are charging at.

Roadpro 12V Battery Clip-On and Cigarette Lighter Adapter $5.12 *NEW*
Ok...this has to do with being in a 3rd world crap hole. Its very likely the power in your hotel will fail. Might be 12+ hours or more that its out, or days. In this case you will want to recharge your stuff from 12 volts. In many places that are 3rd world crap holes, people can live on $1 per day. Someone who has a piece of crap vehicle might live on $5 per day or less...but they have a vehicle, and that has a battery. Who knows if their POC vehicle has a cigarette lighter or power outlet in it so what you'll want to do is give them a dollar to lift their hood and let you clamp on to their battery with this adapter and then to plug in all of your electronic stuff for a fast charge. Thus the reason I have the 4 port USB Car charger above. Give them a $1 per hour and you guys stand there until its all charged up. This includes your USB batteries, your phones and any other devices you have.

RoadPro 12V 3 Outlet Platinum Series Cigarette Lighter Adapter with Short Cord $6.46 *NEW*
While the above clamp on adapter will give you one outlet for plugging stuff in, this one will give you 3 outlets to plug stuff into. There might be a bunch of you on the trip and you all have stuff that needs to be charged from the guy with his hood up for you. Hopefully you've all read this page about INTL travel and have gotten all of the right tools instead of just being a stupid fragile pink American going into the 3rd world and not understanding the perils that away you. While I have a 4 outlet adapter on Battery1234 and Solar1234 I think this 3 outlet one will fit in your luggage easier and be able to stuffed into a pocket or a hole. Hey, it will fit inside one of your shoes. Use all space.


AboveTEK® USB Voltage Current Multimeter - USB Power Meter $6.33 *NEW*
I spent 10 years in the Scientific Labs of Chrysler / DaimlerChrysler doing vehicle development and one of my specialties was test and instrumentation. If you don't have instrumentation then you are just GUESSING. You don't know crap. Is my phone charging? I'm not sure. Is the cable any good? is the charger working? is my phone working? All questions that you have NO answer too unless you have this little meter. It plugs in between your USB Cable and the USB Charger and it tells you the volts (always 5.00 if working) and more importantly the CURRENT or the AMPS that the phone or tablet or battery is charging at. If its zero, then its not charging. If its 1.5 amps then its charging fast. If its 0.5 amps then its charging slow. Start swapping chargers and cables and with this little meter you'll find out real quick what is working and what is not. Cables get crimped, crushed or the ends get mangled, so carry spares, they are cheap and take up no room. With this meter you don't have to depend on your phone going 'beep' to tell you its charging, the meter will tell you if it is and how fast its doing it. I use this DAILY and have it on my main charger in the bedroom. There are times when I thought I was plugged in an charging, but the cable was part way out of the charger and I was not, and this meter told me that I was not charging. Its so cheap and easy, you'd be a fool to not take it with you when you travel.


Anker® Premium Micro USB Cables High Speed USB 2.0 A Male to Micro B Sync and Charge Cables for Android, Samsung, HTC, Motorola $9.99 *NEW*
[At this link they have 1 foot, 3 foot and 6 foot USB Charging (and data) cables. You can get a 3 pack, a 6 pack etc... So go select what length cables YOU think that YOU will need and get them, don't forget to take a few extra with you when you travel. Something always happens to a cable but read the feedback on these cables, nearly 2000 feedbacks and 5 stars. These are the ones I trust and use the most, and I've got a lot of them. If you keep your phone by you on the night stand, I'd suggest a 3 footer for that application unless you outlet is a long way away the of course the 6 footer. Need longer, there are 10 footers and extension cables on Amazon that you can get.

GS Yuasa eNiTIME 2 Pack AA Rechargeable Batteries with Smart USB Chargers - 2 Position - $16.24 *NEW*
You'll find it weird for me to suggest this USB AA charger because I like fast chargers. The PowerEx charger (way ABOVE) is the best charger for home prep. However this charger is small and light and just right for when you travel. When I travel I have 1 Coast HP1 Flashlight (above) that takes 1 AA, and I have the Energizer Headlamp (above) that takes 3 AAA batteries. I travel with 4 Energizer AA Lithium Batteries and 6 AAA Energizer Lithium batteries. These are my 'emergency batteries'. I also travel with 4 AA Eneloop NiMH Batteries, fully charged, and I use these in my flashlight and head lamp almost nightly. These are my 1st line batteries when I travel. If I end up using up any of the AA NiMH batteries I can always recharge them overnight with this USB AA battery charger and ANY of my USB Chargers that I have with me. The same one that charges my phone and tablet will charge the AA's in 8 hours. ONLY buy this charger or the Rayovac Battery USB charger. They both charge each battery individually. A lot of the cheap Chinese JUNK you'll find on Amazon charges both batteries at once. You have to have to dead batteries to charge. This will charge one or both. Here is the Link to the Rayovac charger http://amzn.to/1IVLLRW If you get this, don't use the 1400mah AA batteries that come with it, use ONLY Eneloop NiMH batteries (about 2000mah). Trust the charger, its awesome. If you get any of these cables, get the 6 inch cable (BELOW) to make life easier for you.

Mediabridge USB 2.0 - USB Extension Cable (6 Inches) - A Male to A Female with Gold-Plated Contacts $5.49 *NEW*
[This is a 6 INCH USB Extension cable. Why ? Because the above AA USB Battery charger is kind of a port hog and will block you from using some of your other USB ports on your charger (depends). So its just easier to get a stubby little 6 INCH cable so the charger is out of the way and you can access the other plugs on your USB Charger. Mediabridge USB cables are EXCELLENT, along with the ANKER ones I have above. Trust both. At this link, you can also get a 6 FOOT and a 10 FOOT USB extension cable if you have need for that. Funny thing is, all 3 are just about the same price.


Leviton 692-W 15 Amp, 125 Volt, Triple Cube Grounding Adapter, White $4.93 *NEW*
This will be BFF when you travel. Look at this PHOTO of what I do with it when I travel. I have 2 of these cubes, two 3 prong to 2 prong adapter (1 pictured) and I have a 15 or 20 foot white 'lamp cord' extension cord. Its thin and light. If you are in an airport and there are a bunch of kids around the ONLY wall outlet and you want to charge up all you do is walk up to the outlet, unplug their stuff from 1 outlet, plug in this cube, plug their stuff back into the cube, plug in your 15 foot extension cable and go sit AWAY from the wall huggers and do your charging or work in peace. Now if you are traveling with multiple people, do as I show in the photo and plug in 1 or 2 or 3 cubes into your end of the cord and you can all plug in your USB Chargers or laptops and charge away. These cubes will also plug into the 220 volt "ADAPTER" (above) so you have multiple outlets to plug in your USB Chargers into the wall at the hotel. If you're in a room with 1 or 2 other people, and you all have a phone and a tablet, then you'll need 2 of these cubes plugged into each other and plugged into the wall to charge up all of your devices. Actually you could do it with 1 cube, but its easier with 2. Take these with you when you travel. Get this cube here from Amazon, or at Walmart or at Home Depot or Lowes or any hardware store. Where ever you go they are about $5 each.

SEE this item charging 4 USB Devices from 2 Chargers and charging a Microsoft Surface at the same time in Italy HERE.

3-Prong to 2-Prong Adapter, Grounding Outlet Converter, 1-Pack $0.99 *NEW*
Again my main purpose to have this here is so you can see what I am talking about. I usually carry 2 of the cubes (above) and 2 of these with me when I travel, all plugged into each other. This allows you to use the thin 2 wire extension cable (below) with items that have 3 prongs on them, like my laptop power supply. These are also at Walmart, Home Depot and Lowes and local Hardware stores, however at $1 each, this is a good price on them from Amazon, and you don't have to drive to get them.

3-Outlet Extension Cord with Safety Cover, White, 20-Feet $10.41 *NEW*
Again my main purpose on having this here is so you can see what I was talking about. This is a 20 foot cord, I usually travel with a 15 footer and I normally get it from Walmart for about $5 but if you are in a hurry and don't want to go out, this is an OK price from Amazon and the cable will work fine for you. Make sure you look at the PHOTO above in my description for the CUBE and you'll see how I travel with this thing. These 3 things will save you a lot of headache at both the airport and your hotel. Most hotels don't have an outlet available near the bed because the alarm clock and lamp are plugged into the only outlet. With the cube and extension cord, this problem is fixed. Have all of your stuff right on your bed side table. Here is a link to a 15 Foot version http://amzn.to/19MMTL6 A 6 foot or 12 foot cable will also work, but I personally like the 15 foot cable. the 6 footer would be smaller.

Leviton 1403 Two Outlet Socket Adapter, Black $2.99 *NEW*
This is me taking things to far, but it will help a few of you so here it is. If you are going to a 3rd world crap hole you might end up in a place where your only electricity is going to a light bulb hanging from the ceiling, or mounted in the ceiling or in a single lamp. What do you do. Well this fixes it. You unscrew the light bulb, screw this in, screw the light bulb back into this (so you have light) and now you have 2 plugs to plug in your extension cord (above) and you can have power to recharge your phones, tablets and NiMH Eneloop Batteries (above). Remember, even though you see this socket (its called an Edison Socket) you'll probably be on 220 volts AC, so use everything I taught you (above) about Adapters and Converters. This plug is very 2 is 1, 1 is none and it has built in redundancy and its very durable.

[PHOTO] of the Ultimate Harris 3 way multiple outlet for Travel. Ultimate Flexibility. is HERE (very high resolution)

To make this you will need the items above and you will need one of these: http://amzn.to/1NUXn8P ...and you will need one of these: http://amzn.to/1H60Pxw You can get all of these items here on Amazon OR you can go to Walmart and get them all, or a Home Depot or a Lowes or other Hardware Store.

LiteFuze LC-300US 300Watt Step Up/Down Travel Voltage Converter, US Cord $30.99 *NEW*
At this link, there is this 300 watt CONVERTER and a 500 watt CONVERTER. It does not matter what 'end' you get on it, because the universal socket on the ADAPTER (above) will take any of them. This CONVERTS 220 volts AC into 120 volts AC for your USA items, like your laptop which might be a 120 volt only power supply. DO NOT go and plug in your damn curling iron, hair dryer or anything else like that. Those items are well lover 1000 watts and you'll fry this little converter instantly. This is basically for your electronics ONLY that do not take 220 volts AC.

PowerPax Awesome AA AAA Battery Holders *NEW*
Click on the link to see the variety of all of the different battery holdres from PowerPax that are available. These are the ONLY way to transport batteries in your check in or luggage. They will protect your batteries and you'll be able to depend on them 100%. Loose batteries in luggage can easily get damaged and in rare situations short out. I have been using these battery holders for years and I get everyone I know addicted to them. The most popular AA holder is 4 AA batteries. The most popular AAA battery holder is 6 batteries. This is why I travel with 4 AA Energizer Lithium Batteries (above) and 6 AAA Energizer Lithium Batteries (above) and I travel with the same number of AA an AAA NiMH batteries. All in these battery holders. This gives me 8 total AA batteries for my bright flashlight (the Coast HP1 Above) and gives me 12 AAA batteries for my energizer head lamp. I think that is enough and between half the batteries being rechargable and half being super reliable, super light weight Energizer Lithium batteries I really have 2 is 1, 1 is none back up to give me light.

Unlocked GSM Dual-SIM Cell Phone w/Camera and 1900 mAh Big Battery - Unlocked Cell Phones $19.99 *NEW*
There are lots of reasons to have a $20 high quality back up cell phone on your international travel. You might just want to pick up an international SIM card from the airport so you can call home to the USA for about 50 cents / minute vs up to $4.00 per minute on AT&T. You might want to be able to call local people. You might want a back up incase your smart phone was broken, lost or stolen. The cool thing about this phone is that its got a large battery for several days of use without recharging (recharge every time you can) and it takes 2 sim cards. It can take your SIM card from your cell phone or one you get locally or both. You can switch between them. Note: Only big USA carriers that use SIM cards are AT&T and T-Mobile. 2 is 1, 1 is none, this is $20 and it recharges with a USB Cable that you are using for your other phone stuff anyways. If you are an apple person, get one of the USB Cables (above).

INFORMATION for Fragile Pink Americans Who have Never Traveled Outside the USA

FOREIGN TRAVEL
If you are traveling even to Europe, let alone the 3rd world, you are going to a place where you do NOT have the right that you enjoy in the USA (thank a Veteran) and you don't know all of the details of the law. Honest Constable, I did not know that chewing gum was illegal (Singapore). Honest, the sheep said she wanted to be my girlfriend and party. Either way you can find yourself in trouble. As the saying goes in Mexico: If you are a foreigner in Mexico and you have a problem, and you contact the police you now have 2 problems.

US Embassies
So for where ever you go in this world, you want to have the phone numbers (day time and after hours for some) of the not only the US Embassy in that country but ALL of the US Consulates (there can be multiple). To find the US Embassy in a country just go GOOGLE US Embassy in Nigeria or US Embassy in Ireland. Even if you are going to some safe place like Ireland or the UK you WANT to have your US embassy phone numbers. Crap happens.

UNFRIENDLY places for Americans
If you are going to a third world crap hole especially one UNFRIENDLY to Fragile Pink Americans you'll want the same info for the UK, Canadian and Australian embassies. If you are in a country like this then you'll also want a map with the location of the embassies. If the US embassy is surrounded by 10's of thousands of people and they are hunting and killing Americans then these other 4 embassies will be a last ditch safe haven for you. Keep this info on a piece of paper in your back pocket, and digitally in your phone. If someone steals your wallet and phone, you still have this piece of paper. Plus you want yourself and ALL of the people in your travel party to have the US State Department Emergency Hotline for US Travelers outside the country. That phone number is : 202-501-4444 Make sure EVERYONE knows how to dial an international phone to call the USA. Go GOOGLE "how to call the USA from other countries" and find your countries you are traveling to. Make sure when you are in your departing or arriving airport to pick up a $20 international phone card so you can make the phone call to the state department from any phone, payphone or cell phone you have or might come across.

How to Keep this Info Safe
You can print this information out on regular paper and put it in your back pocket, maybe have it lamented if you want. There are self lamination kits (no heat needed) at Walmart, Staples, Office Max or you can get it laminated at Fed-Ex Kinkos. OR you can write the information with the water proof pen and water proof paper below for everyone in your party. Here are no heat needed self laminating pouches from Amazon, small ones here: http://amzn.to/1DCevza larger ones here: http://amzn.to/1DsL2ci I would also take all of this information and put it in your phone with the amazing and wonderful app called Evernote. www.EverNote.com with this you can get the info on your phone, computer and online by logging in on the website. Also, take photos with your phone of ALL pages in your passport (with evernote) so it will be in all 3 places (phone, computer, cloud) for emergency purposes. The 100% FREE version of evernote will work just perfect for you. I can't emphasis how great this company and applications is and how its helped me keep information organized in my life.

God will protect me ?
For those of you who are saying, "God will protect me" Read this: There was a man in his house and the flood was coming. His neighbor said," Lets go, hop in my car.". The man said, "No, the lord will protect me." The water was now up to his window and the fire department came in a boat and said, "Sir. hop in the boat." and the man said, "No the lord will protect me." Next the man was on top of his roof, on the peak with water 1 foot away and a helicopter came and lowered a ladder and he shouted up, "No Thanks, the Lord will protect me." Well the man drowned and died. He popped up in Heaven and in front of the Lord. He asked the Lord, "Lord...why did you not protect me." The Lord said," I sent you a neighbor, a boat and a helicopter, what more did you want.?" You got sent to this page and me because God wants you to know this information. Yeah, I'm being blunt. The stuff I've heard from missionaries going to hostile foreign lands is just amazing. Learn, read, get stuff, test it, test it test it before you go to a hostile foreign land.

Its taken me (Steven Harris) a good 40 hours to create this section of this website on batteries for cell phones, charging, adapters and converters and travel safety. If you are traveling, please read it. I wrote all of the descriptions for ALL of the items you see and I personally own a great deal of the items on this page. This is all written from experience. If you have any further questions you are welcome to email me at support (at) KnowledgePublications (dot) com.



Rite In The Rain Spiral Notebook - Journal #393 $9.85 *NEW*
Rite in the Rain is famous. They are the go to people when it comes to having to write in any climate. These are a favorite among law enforcement and federal agents because rain or shine, they can write down stuff and know they'll have it. This is what you want to write your critical information in (see above) and carry in your back pocket.

Rite in the Rain Tactical Black Clicker Pen $14.28 *NEW*
If you have a water proof notebook you need to have a pen and ink that is water proof and this pen is that. If you are at the office supply store and you find Gel Ink pens that SAY," Fraud Prevention" on them then they have water proof ink in them as well.
WATER WATER WATER
INTERNATIONAL TRAVEL AND WATER,
WATER FILTRATION AND GERMICIDAL METHODS.
Oh this can be such a detailed subject with so many facets but I am going to try to give you multiple methods so you have 2 is 1, 1 is none methods of protecting yourself when you travel. Its common for travelers to even Phoenix AZ USA to get sick off the local water. I know I did when I went there in the Summers for Chrysler. So even drinking water that is 'foreign' to you but from a municipal water system can give you gas, stomach distress or diarrhea. Took me 5 years to figure out DO NOT drink the Phoenix water. After I stayed on only bottled water I was fine. In some countries (India etc..) you never drink the tap water and even use bottled water to brush your teeth with. I hope to help you with that.

But first, I'd suggest you get over to http://www.FirstAid1234.com and take my first aid course. My course is something the Red Cross would NEVER give you. They'd never teach you the stuff I teach you. In part of the class I teach you about things that will affect your stomach and put you on your rear end in distress. Get over there to the page and get some Kirkland Signature Anti-Diarrheal Loperamide Hydrochloride (same as IMODIUM A-D) 2 MG Caplets This way if you do (when you do) get diarrhea you have something to treat the symptoms with.

Explosive, very incredible diarrhea (dysentery), can kill some people in as little as half a day (the old, the weak, the sick, the young) It could kill what was a happy healthy American in as little as 1 to 2 days (depending). So not only is treatment of diarrhea important, but the re-hydration with perfectly clean water is also important. Read: http://en.wikipedia.org/wiki/Dysentery Scroll down to Treatment. If you are in a 3rd world crap hole, you'll want to start rehydration with perfectly clean water right away give them some Imodium (above) and find a doctor that can give them an anti-parasite or antibiotic depending on what they got. This can kill you dead. Treat it seriously. If you don't know what explosive or profuse diarrhea is... you'll know it when you see it. It will be everywhere and it can come on instantly. In WWII Merrill's Marauders (book by same name) in the Burma Theater (India) had dysentery so bad, that the soldiers took a knife and slit the back of their pants from the top center of their butt to the bottom of their butt just so they could take 2 steps off the trail, pull the fabric aside, explode, and then continue to walk with everyone else. This is covered by the book of the same name (out of print) and in Jungle Snafus and Remedies by Cresson Kearny.

MSR 10 Liter, 2.5 Gallons Dromedary Hydration Bag $40.50 *NEW*
I use this when I travel even in the USA. It rolls up in my luggage so small and compact (empty). So what is the best way to have clean drinking water? You store it when you got it. So when I arrive in a city and a hotel, I take this out, fill it up, and put it in a drawer or someplace. Now I have 2.5 gallons of clean fresh water that I don't have to purify. I own it. Before I leave, I dump it out (has big cap that screws off) and put it back into my luggage and fly away. I have been in Phoenix in monsoon season (storm season) and had both the power and the water fail at our hotel / resort. I did not have stored water back then, but I could purify the pool water.

This comes in 2 liter, 4 liter, 6 liter and 10 liters. 10 Liters !! I own one of these, I think its the 4 liter version, 10 liters was not available at the time. This thing is total 5 stars on Amazon. I like the clear feature and the handle of the Platypus but this is MUCH more durable. I think I'll be switching to a 10 liter version of this item for when I travel. Of course, the smaller versions are a lot more inexpensive, and they are on the same link as this one. So just click and take a look at it. I think you'll be impressed. This thing is very very durable. Its made with Cordura fabric and has a plastic liner on the inside, where as the platypus is just plastic. Each one has its own application. Pick the one that best fits what you need to have done.

Ziploc Gallon Freezer Bags with Double Zipper 152 bags $19.99 *NEW*
The MSR Dromedary bag is NICE... however if you are on a budget, you can store water in 1 gallon zip lock bags just as easily. MAKE SURE they are the "Double ZIP" bags and NEVER the "Slider" seal bags. Dromedary is much more durable (especially if you are going to pack water and walk out) but the zip locks are cheaper and a bit smaller because they don't have the cap on them. You can't back pack a ziploc bag full of water easily. If you want to store a bunch of water in a drawer at your hotel room, this will do the job.

When ever I pack a back pack or a travel kit, everything with the same theme always goes into a quart or gallon ziplic freezer bag. I like the double zip ones the best, I hate the slide zip ones, they never seal water tight ever. So all of my first aid stuff goes into 1 bag, all of my emergency medications go into another bag, all of my phone cables and chargers go into another bag, flash light, head lamp and batteries go into another bag. It keeps stuff from getting separated and messed up. So if I'm in a hotel I pull out the bag with all of my phone charging stuff and I charge my phone and keep that zip lock bag near the phone incase I need something more. A ziploc bag makes for a home for everything that is related to each other. Plus if your bag gets wet, rained on, sprayed from a fire truck or what ever, the contents are pretty significantly water proofed. Another thing you never thought about, is that zip lock bags hold air in. I can put a bit of air into each bag (not a lot needed) and put them in my backpack ( or under my shirt) and now I have a floatation device and I can easily ford water or swim a significant distance without having to fight and spend energy to stay afloat.

Seattle Sports 8 Liter Aquasto H20 Carrier $10.99 *NEW*
This is another more affordable water carrier, NOT as durable as the Dromedary above, but still a good thick plastic. Get the black one if you want to put it out in the sunshine to heat it up. Get the blue one that is translucent so you can easily see the level of water left in the container. Again the idea of this one is to lay it flat in your suit case and take it with you to your destination / hotel so you can fill it up with good water when you arrive in case you need it and then dump the water and fly back home. You could back pack this item. Remember that 8 liters (near 2 gallons) is going to weight 17.5+ pounds. Here is a link to a whit translucent version: http://amzn.to/1a10i2M Here is a link to a 5 Liter version if you don't want the large 10 liter version: http://amzn.to/1DL48cj ( two 5 liter bags might be better than 1 ten liter bag because 2 people can each carry 5 liters instead of one person carrying all 18 pounds of the 10 liter bag ) The Same advice will be true for the cordura dromedary bag above.

SKORCH Dry Bag, Durable Brilliant White Bag with Single Black Adjustable Strap, Fully Waterproof 8x10 Inches (5 Liters) $12.99 *NEW*
Hey.. this is a water proof bag. Know what that means? Not only will it hold air so you can use it to float across a river or water body or to keep your electronics 100% dry but since it keeps water out means that it will hold water in. So you can use this as a container to hold 5 liters of water, which is about 1.25 gallons and weighs about 11 pounds. So while the water container above might only hold water, but not keep stuff dry, this bag will keep stuff dry and it will also hold water. Just not at the same time :) Go HERE: http://amzn.to/1NV0fCB and select GRAY and you can select any size bag from 1 liter to 35 liters. Go HERE and you can also select a bag from 1 to 35 liters but from a different company.

Sawyer Products PointOne Squeeze Water Filter System $33.97 *NEW*
Sawyer has fast become THE #1 water filter on the market. This is likely the ONLY water filter you will need (but I'll still give you 2 is 1, 1 is none below) This *IS*. the water filter that I personally carry when I travel. The photo makes it look like the size of a bottle but its NOT. It fits in the palm of your hand and only weighs a few ounces. It comes with 3 very strong poly bags. One of which is 1/2 gallon in size. You put dirty water in the bag and then screw on the filter and squeeze out clean water OR (this is so smart) the filter screws onto ANY soda or water bottle and you put the dirty water in there and then drink right out of the filter or you can put the clean water into a different container (see any of the above bags). Click on the link, go to Amazon and WATCH THE VIDEO. The filter will filter over 100,000 GALLONS of water. Yeah...that much. Plus it has a back flush syringe incase you want to clean out the filter (like if you put a bunch of mucky dirty water through it.) Lightweight, easily portable 0.1 absolute micron hollow fiber membrane inline water filter. Highest level of filtration on market - removes 99.99999% bacteria and 99.9999% protozoa/cysts. It is VERY important, for fragile pink Americans, that you use clean water from this device for washing your hands and face in a dirty foreign environment.

SEE This item on a Water Bottle in Italy being carried by an ex-US-Navy Seal.
This is being carried by a friend of mine on his EU vacation with his family. Why would you put a sawyer water filter on a bottle of 'smart water' when its 'purified' ?? Because the bottle is full of hotel TAP WATER!!! The bottle is a tool for you. This could be in India, Mexico or anyplace where the tap water is NOT friendly to the stomachs of fragile pink Americans. If you have this little filter, then you have fresh water you can drink from almost any where. The fact that it will fit on almost any soda, pop or water bottle around the world is a good thing. !! Understand that the level of stuff I'm teaching you here is taught to the highest levels of the US Government and Military. This stuff is time tested and field proven.

SteriPEN Freedom Portable, Handheld UV Water Purifier for Travel $80.70 *NEW*
I have personally been using the steripens for years. Mine run on AA batteries are a LOT bigger than this one. This is the smallest one on the market. It has a built in battery good for 40 uses and THEN you RECHARGE IT by USB. So since this whole international travel section is about charging your phone from USB power, and I have that awesome huge USB LimeFuel 20,000maH battery above, I thought this would be the best steripen for your travel needs. You can recharge it so many times off that battery, that it will hardly notice. What is the steripen best used for? Its best used on clear clean water that might have microbes in it. Like water you'll get in a foreign restaurant. Water from the faucet from your foreign hotel. This is a UV light sterilizer. It will sterilize with UV light a 16 oz glass of water in about 48 seconds. You literally put it in the glass of water, turn it on and then stir the water with the steripen until the UV light turns off. Its small, light weight and convenient. You're not going to get the above sawyer filter out in a restaurant and squeeze out some fresh water, or filter the water in your glass, but you will feel fine getting this out and using it in your glass of water where you are eating. DO NOT let them put ice in your drink. The ice is contaminated and the steripen will NOT sterilize microbes in the ice !!! As the ice melts it will release the microbes in it and you will drink it and you will get sick. Watch the Video on Amazon to see more about this great product. I own it, I use it. It works.

Polar Pure - Crystal Iodine Water Treatment / Disinfectant / Purification / Filter Effectively Treats Up To 2,000 Quarts / Liters of Water $19.99 *NEW*
Crystalline Iodine is the ONLY method that absolutely kills EVERYTHING. Even spores. NOTE: CANNOT be used by people who have shell fish allergies. This is iodine. If you have the muddiest, dirtiest most stagnant pond scum water then you are going to hit it with a treatment of iodine. This bottle contains solid iodine crystals (which can't come out) and those crystals saturate a certain low percentage of the water with iodine. You then use a cap full of iodine water solution and pour it into a quart of water that you want to treat. You then let it sit for 30 minutes before you do anything else. If its scummy run it through a coffee filter (http://amzn.to/1J7lFvr) to get the gunk out and then run it through your sawyer filter (above) to get rid of everything else. The sawyer filter will not remove the iodine taste that is left in the water. Its not too bad. To get rid of the iodine taste you'll have to use the carbon filter below. Note: Store this and travel with this WITH the bottle filled up with water. Not only will this guarantee you a solution of iodine ready to be used when you need it, but if you put the bottle (empty) in your go bag kit, the iodine will slowly sublimate (turn to a vapor) and it will 'rust' anything metal in your go bag or kit. This is one of the most compact forms of water purification you can travel with. It will kill everything in the water from your foreign hotel. This one bottle will EASILY treat over 2000 quarts of water. I have owned and used polar pure for over 20 years.

Aquatabs Water Purification Tablets 100/pack (200 Liters of water) $5.95 *NEW*
Lets say you were going to travel in the USA to someplace safe, like Dallas. Water is not a problem. However you wanted something small and light in your go bag just in case the SHTF and you found yourself walking home and you were going to have to purify water that you found on your walk home. Then these chlorine tablets would fit that description. They are cheap, inexpensive and easy to use. Just follow the instructions on the packet. Each tablet purifies 2 liters of water. So find a 2 liter water bottle (or a few of them) on your walk home and use those to carry purified water. There were people who traveled to Mumbi India who planned on only drinking bottled water, only eating at the best restaurants and were not concerned with having to drink the water from the tap in their hotel room and getting sick. Then their hotel was attacked by Pakistani gun men who killed 164 people in the hotel and the attack lasted for 4 days. People were hiding in their hotel room and they quickly drank all of the water in their mini bar, ate all of the food and they suffered they ran out of both and they SUFFERED. If they had these water purification tablets in their go bag then they could of purified the tap water from the hotel and drank it. ANY of the above methods would of worked for the people stuck in the hotel. If you want to get rid of the chlorine taste of the pills then get the carbon filter bottle (below).

Bobble Water Bottle, 18.5 Ounce, Carbon Filter, 300 liters $14.95 *NEW*
What good will a carbon filter do you? Well it remove the chlorine or iodine taste in the water from the above water purification methods. You don't need to carry the whole darn bottle around when you travel, just unscrew the carbon filter and take it with you. It will screw onto any water or soda bottle for your easy use. It will even screw onto the Sawyer water bags in the water kit above. This filter WILL NOT remove viruses and bacteria like the sawyer filter will, but it will remove bad flavors.

| | |
| --- | --- |
| | Why do I have a section on credit cards on a page about international travel? Remember 9/11/2001? All air travel was grounded for a week. There were no international flights coming into the USA or leaving. If you were some place in the world and you were flying out that day for 'home' you were STUCK right where you were for 7 days. This means 7 days of hotel, 7 days of 3 meals a day plus 7 days of other expenses. If you don't have room on your credit card for such a contingency then you are out on the street. Make sure you have either financial room on your credit card for this or you have some other contingency plans made in case you get stuck someplace for a week and you can't fly out. If you are in Europe it does not have to be a 9/11 in the USA to ground your flights, there has been plenty of terror in the EU since 9/11/2001 and there can be future terror in the EU that will ground your EU flights from taking off for the USA. So it does not have to be USA terrorism that kills your flight, it can be terror anywhere. |
E-Goal 3W E27 Color Changing Light Bulb With Remote $5.99 *NEW*
A Very Tactical friend of mine got me turned onto these little light bulbs. They fit in a standard socket and they are any color of the rainbow. You get a little remove control to change the color AND to change the brightness. Make sure you get the FLAT topped one like how its pictured here. These are for taking with you when you travel to hotels and such. You'll need one of these adapters to plug it into an unused outlet along one of the walls. http://amzn.to/1NUXn8P Hotels don't normally come with nightlights. Usually I leave the light on in the bathroom and the door ajar a bit to let some light out. This is a by far better solution. Its very small and low profile. Plus you can change this to any color you desire so its soft on your eyes. Red, Blue, Green and literally any shade of the rainbow, including white. The point is that you want some light in a room incase something goes BUMP in the night, you can wake up and get to your crap fairly easy without turning on a bright light and letting the whole world know you are now alerted and up and destroying your night vision at the same time. That being said. I STILL keep 2 flashlights next to my bed. One really good tactical light (18650 battery based) [see above] and one very simple one (1 or 2 AA batteries). Why do I keep 2 flashlights next to my bed? Because more than once I've gone to reach for a flashlight groggy with sleep and I knocked it on the floor. How are you going to find a dropped flashlight in a dark room unless you have a 2nd one?

ALLPOWERS 18V 14W Solar Panel Charger. Portable Backup Charger for Tablet, ipad, ipod, cell Phone, iphone, Samsung and Other Digital Products $69.99 *NEW*
The picture (left) is for a 28 watt panel. There are also 14 watt and other size panels on this Amazon listing. This is up here for the Survival Podcast Energy Expert Panel question I am answering for 04-17-2015. This is for the guy who goes on 2 week back packing trips with Boy Scouts. I told him to get 2 Lime Fuel Batteries (20,000mah [ABOVE]). He will charge one back at his tent during the day while he uses the 2nd lime fuel battery as he's hiking to keep his Droid Smart Phone alive. One lime fuel battery can last him 5 to 8 days. He sends texts updates and photos to parents during the hikes. NOTE: Steven Harris does not hate solar, I hate what solar does to people. Unless you are on a 2 week hike, or your have at least 2 months of food, water and fuel at home you have NO BUSINESS owning a damn solar panel. Your money is better spent on food and water. Who cares of you can charge your cell phone for 5 years if you only have a very limited amount of food and water. Take my How To power Your House From Your Car Class at (http://www.Solar1234.com ) and you'll have all of the power you need for at least 2 months.

Coast 4 D Cell 375 Lumen LED Lantern w/ Varible Brightness $24.90 * NEW *
I had to put this up here because the light is so awesome. The Rayvac is awesome. The advantage of the coast is not that its brighter, but it is, but its got a variable brightness knob on it. You can turn it up and down to any brightness you like. Historically I have always liked Maglights, Rayovac Lights and I've been using Coast lights since 2006. Coast is an even higher quality than maglight, but don't forget, maglight is more than good enough. This lantern also uses 4 D Cells where the Rayovac uses 3 D cells.

MAGLITE ST2D096 2-D Cell LED Flashlight, Gray $25.31 *NEW*
We increasingly live in a AA / AAA battery world and we have a great deal of valuable & reliable tools that use these batteries. a AA NiMH can have ~2200mah of capacity, the above NiMH D cells have 10,000mah and a Duracell D cell alkaline is about 14,500mah and in 8-10 years (the date on the battery) it will still have 82%-85% of its energy if stored at room temperature. So if there an a battery you have to put away and not use it till you darn well need it then its a Duracell D Cell Alkaline battery. So here is the awesome flashlight to go with the batteries. This is an "Emergency Light" It also qualifies as a "Room Light" because the cap comes off and it stands up like a candle. This light is 131 Lumens...which is MORE than bright enough. Do not get caught in the 'brighter is better' trap.

Grundig S450DLX Deluxe AM/FM Shortwave Radio, Black $63.99
This is my main emergency radio that is in my first GO TO emergency cabinet under the TV. The space basically holds some D Cell flashlights and this radio that also runs off of 4 D cell batteries. It will run for months off of those batteries. Grundig is a very high quality radio and well known in the field. This is also a short wave radio so you can listen to news and stations from around the USA as well as around the world in a disaster. This includes the BBC. Last time I used it was a few years ago during a huge blizzard that knocked out our power. It was late at night, so I just listened to the local AM station to find out how the greater city area was being affected and how long until the power might be restored. It covers from the lower AM frequencies all the way up to 30 Megahertz, the top of the short wave band. Listen to anything with this radio. A high quality radio at a great price. You will NOT get more radio for less price than this radio. If in doubt, get one.


Energizer Trail Finder 7 LED Headlight $14.93 *NEW*
This is the light I have hanging on the shelf with all my preps.
Most of you know I'm not a big fan of energizer, but they have it 100% Correct in this 7 LED headlamp. Its has red LEDs and lots of bright white LEDs for near and far, it has 4 different modes it switches between and it has a REAL PHYSICAL SWITCH. So when its OFF, it is really OFF. Its not 'on' but drawing a small amount of current waiting for you to press the 'on' button. That is called a 'soft on'. This head lamp has a HARD Switch that turns stuff 100% on or 100% off. It has low light mode for long battery life and it has a LIGHT 'EM UP mode for plenty of light NOW. Its made for contractors so its durable as heck and can take a beating. Its water resistant so you can wear it in the rain, but no go swimming with it. It does run on 3 AAA batteries. I wish it was AA's, but its does not. So make sure you get some of the Eneloop AAA rechargeable batteries above. This is an excellent "Small Light" and the bright mode is good, but not quite emergency light bright, but close. This is the PERFECT light for you kids. It runs on rechargeable
batteries so they can fall asleep with it on, just charge the batteries the next day in the PowerEx charger below. Its very durable, drop proof, water proof, spill proof, easy for little hands to operate, but you might have to open it for them to get to the batteries. its NOT TOO bright so it won't hurt their eyes like many of the extreme flashlights will do today. I believe all kids should have their own flashlight that they play with and use before and during a disaster so they are 100% familiar and comfortable with hit. Make recharging the batteries the kids responsibilities so they have a sense of accomplishment.

Coleman Two Mantle InstaStart(TM) QuickPack(TM) Lantern $29.97 *NEW*
I have had this lantern at my house, work, mothers home and my friends have all adopted it. There is 2 is 1, 1 is none. This is 3 is for me. If everything electrical and battery operated for some reason has taken a dump and they are all dead then I have this lantern to fall back on for illumination. I leave it hanging from a nail in the ceiling of the basement. The propane canister is on it all the time. It does NOT leak. I've had these since about 1999. All you do is turn the knob up to turn on the propane and then you press the ignition button and INSTANTLY you have light, and a lot of it. I have a head lamp (the above energizer) hanging on the shelf of my preps for power, inverters and lights. Maybe the head lamp does not work. In 3 seconds I have this running. It can be something that simple.

Bernzomatic TS4000 Trigger Start Torch $49.99 *NEW*
If I had to start a fire 3 times a day for 5 years, one of the methods I would use, other than a bic lighter, would be this propane torch. Just click the button once and you have an instant high temperature blue flame. Let go of the button and the flame goes out and the propane is shut off. This will use very little propane fuel to give you a lot of flame real quick for starting a fire. I imagine starting my fire with plenty of tinder and just using this for 1 second to start the fire. I would have the propane for the torch set on low. I would have 1 one pound propane bottle for each year I wanted to start a fire. It will probably last a lot lot longer than that.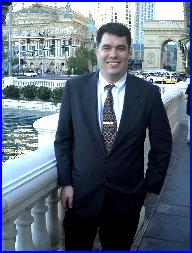 Contact Steven Harris
support (at) KnowledgePublications (dot) com
LIKE us on Facebook please

Steven Harris & USH2.com
has a Facebook Fan Page

FREE CLASS
Power Your House From
a Battery Bank in a Blackout!

Most Reliable, Simple, Proven
Method of Emergency Power.





2 FREE CLASSES
1. Selecting the Correct Battery
2. How to Make a Home &
a Mobile Battery Bank

2 Audio Classes,
Listen with 1 TAP

4.5 Hours of DIY Step by Step
Video Online in HD

Battery Class at
www.BATTERY1234.com


FREE CLASS
Power Your House From
Your Car with an Inverter






FREE CLASS
Fuel and Fuel Storage
Store Gasoline or Diesel
Safely and EASY!






FREE CLASS
Generators for your Home
- How to Select a Generator
- How to Hook it up to the House






FREE CLASS
How to Keep your Refrigerator
and Freezer COLD in Blackout
- With and WITHOUT POWER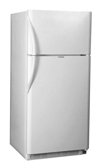 ALL ARE AT
www.SOLAR1234.com


FREE CLASS
First Aid for Families
and Preppers !!





Steven Harris covers the
basics of First Aid and
gives specific examples
and details on supplies,
problems, and how to use
them.

First Aid Class at
www.FirstAid1234.com


12 FREE CLASSES
All of my Classes Listed
in one place + True Stories
and Testimonials from
people who have taken
the classes.
A MUST READ.



See Everything in 1 Spot
www.Steven1234.com

FREE CLASS
COMMUNCATIONS,
Radios and More.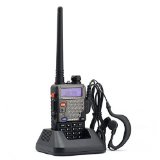 I cover every single radio
out on the market.
AM/FM & Shortwave +SSB,
Air Band, Marine Band,
FRS, GMRS
CBs, Scanners.
Plus a secret way to get
rescued from the wilds,
with a radio, without a
Satellite phone.

Radio Class at
www.Radios1234.com